15-Dec-2015 (HCS) - Mrs. Kathryne Flippo of Bluff Park Elementary School and Mr. Vinny Chiaramonte of R.F. Bumpus Middle School have been named the 2015-2016 Teachers of the Year for Hoover City Schools. Announcements were made Tuesday, December 15, in surprise ceremonies at each school.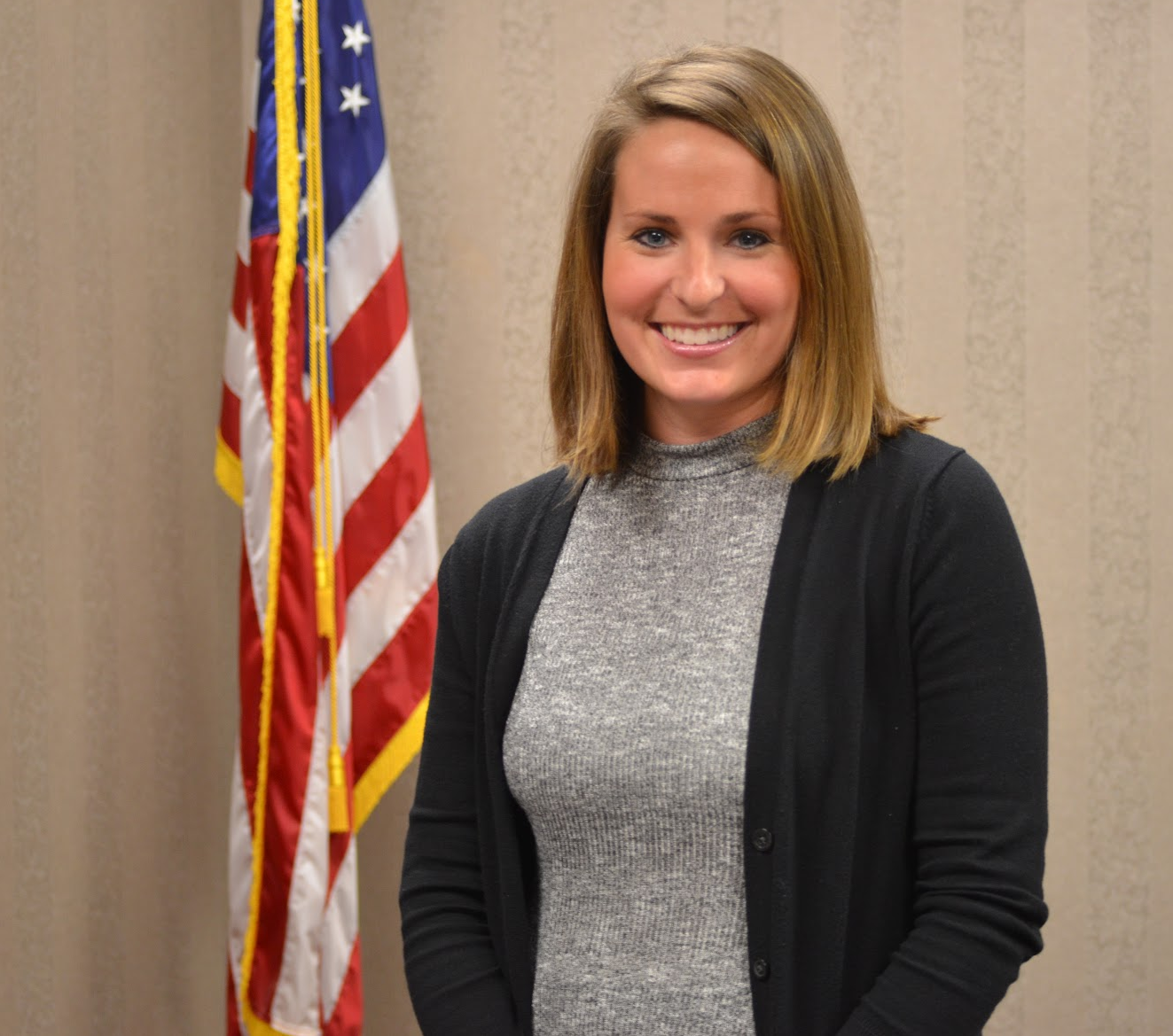 Mrs. Flippo has been teaching nine years, the last four of which have been in kindergarten at Bluff Park Elementary School. At Bluff Park, Mrs. Flippo has constructed semester units, served as a mentor teacher and a team leader. She holds degrees from Auburn University (Master's in Early Childhood Education and Bachelor's of Science in Early Childhood Education). Prior to her current role, Mrs. Flippo taught at Hoover City Schools' Gwin Elementary as a First Grade teacher and was a practicum supervisor at Auburn University.
"I learned from my education that a child's knowledge cannot be measured with a worksheet. I learned how to engage and teach kids that are 'unteachable.' Each day I have high expectations for every single child - I believe in them. In my mind, there is no doubt that they can achieve greatness and it is amazing how a child can rise to high expectations when you believe in them," Flippo said.
Mr. Chiaramonte has a total of six years of teaching experience, the last two as a seventh and eighth grade computer science teacher. He has memberships in a number of professional organizations and assists R.F. Bumpus Middle School administrators with a number of staff development and leadership activities. Chiaramonte holds degrees from the University of Montevallo (Master of Secondary Education in Social Sciences) and Toccoa Falls College (Bachelor of Science in Biblical Studies). Prior to Hoover City Schools, Chiaramonte taught in Shelby County (Ala.) Schools as well as a private school in South Carolina.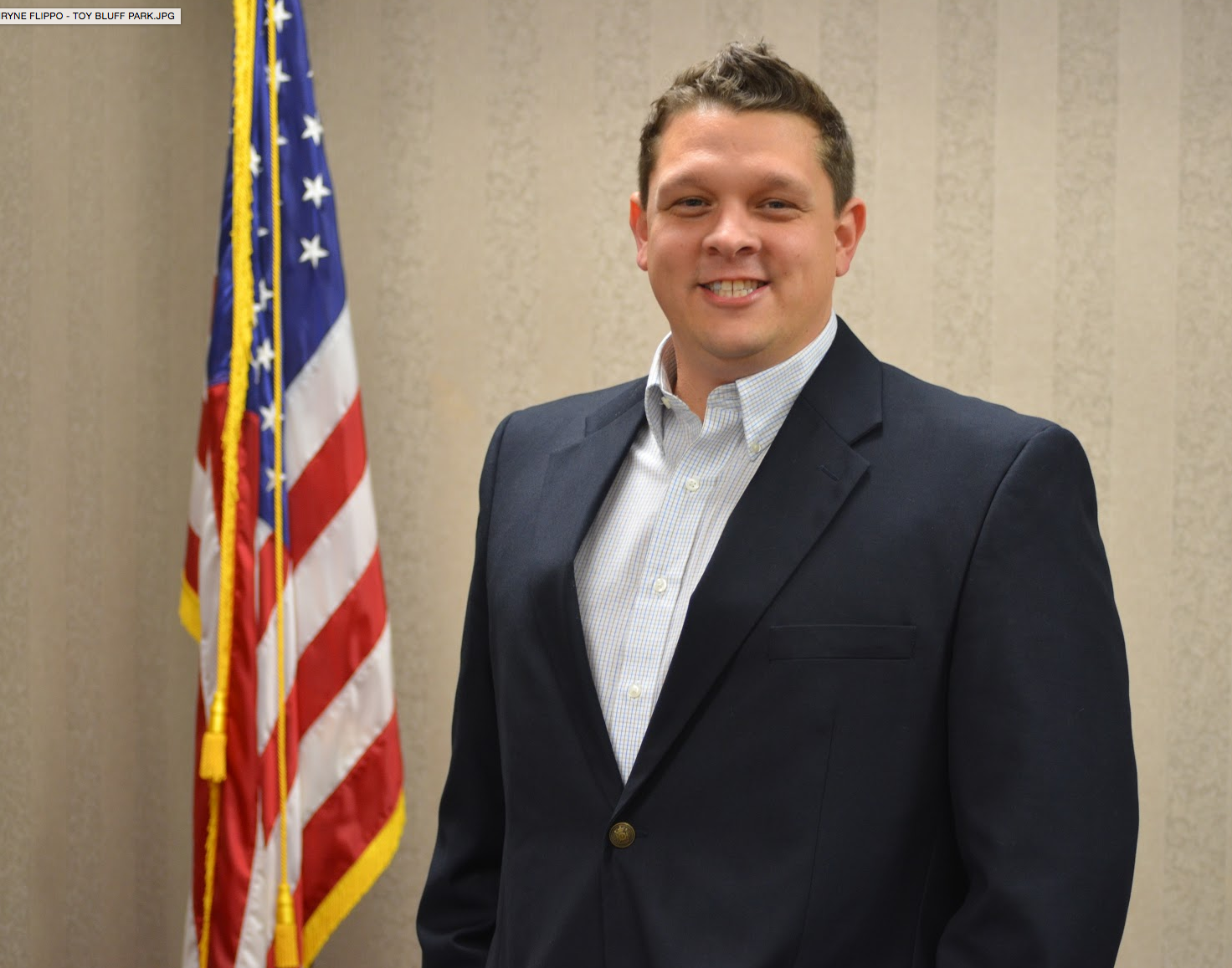 "I found that my place was to expose, impact , equip, and empower young people to think beyond their current place in life and dream that there is quite literally a world of options out there. We are all made differently and all of our paths and places will not look the same, nor should they," Chiaramonte said.
Kathryne Flippo and Vinny Chiaramonte were chosen as HCS Teachers of the Year from among all school-level Teachers of the Year in Hoover City Schools. All Teacher of the Year candidates must submit a thorough application. District winners will advance for consideration at the state level in the Alabama Teacher of the Year Program, with a state Teacher of the Year announced in May.
2015-2016 TEACHERS OF THE YEAR
Bluff Park
Elementary
Kathryne Flippo
Deer Valley
Elementary
Carrie Wallace
Green Valley
Elementary
Erika Russ
Greystone
Elementary
Leta Hoit
Gwin
Elementary
Dani Berryhill
Riverchase
Elementary
Mary Long
Rocky Ridge
Elementary
Abbey Northington
Shades Mountain
Elementary
Jennifer Collins
South Shades Crest
Elementary
Amy Tomberlin
Trace Crossings
Elementary
Cally Boyers

Brock's Gap
Intermediate

Christie Willis
Berry
Middle
Jessical Badio
R.F. Bumpus
Middle
Vinny Chiaramonte
Ira F. Simmons
Middle
Delle Kincaid
Crossroads
Leslee Green
Hoover High
School
Matthew Walker
Spain Park High
School
Amber Lewis