18-Aug-2014 (SPHS) – To say Madie Hendrix is a Martina McBride fan is an understatement of the highest order. The 16 year-old Spain Park High School junior turned 17 the last weekend in August; it also marked her 9th time to see McBride in concert.
"It was about three years ago I started to hear her on the radio," Hendrix said. " I was like, '....this voice is unreal.'"
Little did Hendrix know that she would one day find herself on stage with Martina McBride. It happened this past summer in Huntsville during a sound check prior to McBride's concert. Hendrix was called on stage by McBride; the duo sang McBride's hit song "Anyway."
"It was surreal; I felt like I was dreaming. She is the sweetest, most down-to-earth person. So inspirational," Hendrix said.
The experience even caught the attention of Rolling Stones magazine.
Hendrix was at the sound check as a member of "Team Martina." This global group of highly-organized Martina McBride fans seeks to make a difference in local communities through volunteerism and fundraising for charities. For the Huntsville concert, Team Martina targeted the Covenant House in Guatemala, a safe house for girls who been have abused and/or neglected. The team raised approximately $33,000.00; $2,000.00 of that by Madie Hendrix.
"Music is such an important part of my life. If I can make someone else's dream come true, it's pretty awesome. So I just wanted to help these kids out," Hendrix said.
Hendrix's story proves even more remarkable when you consider she is blind. All of her volunteer work and fundraising – hours and hours – has occurred without the benefit of sight.
"I honestly don't think of myself as having a disability. I don't let it get in the way," Hendrix said. "It's an honor to help those that are less fortunate."
At the McBride concert in Meridian, Mississippi, Hendrix once again made time to volunteer with her friends on Team Martina. The group helped out Meridian's "Hope Village for Children" – a charity founded by actress and Meridian native Sela Ward. As Hendrix "goes on tour" in a sense with McBride around the South, she reflects fondly on her unexpected stage experience with the country music star. So does McBride, who gave an interview to Huntsville's ABC affiliate WAAY 31 following her time with Madie.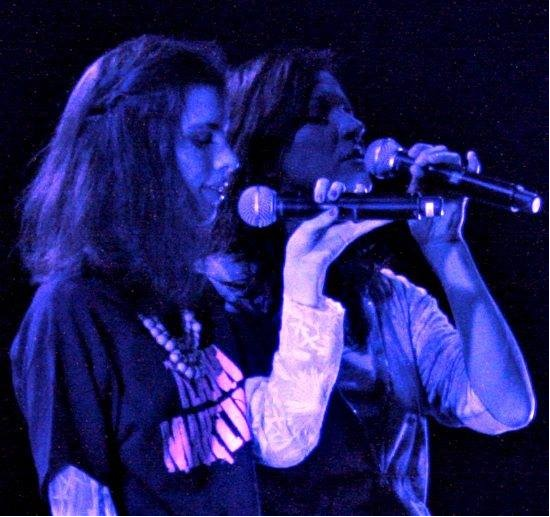 "It was great for me to have Madie on stage. Anytime I can see a young person that loves to sing, it takes me back to when I was a kid and loved to sing," McBride told WAAY 31.
As Madie Hendrix works toward her senior year at Spain Park High School, she continues her involvement with her studies, the school choir and activities outside of the school day, including voice lessons. She vows to remain an avid Martina McBride fan - and an active volunteer.
"I don't see myself stopping any time soon. The work is too important, and too much fun!"