30-July-2013 (HCS) – Several new assistant principals join Hoover City Schools this fall – both from inside and outside the school system.
Berry Middle School welcomes Kari Tibbs as a new assistant principal. Tibbs, who taught special education for the past 13 years at Berry, replaces outgoing assistant principal Mr. Paul Litten, who retired.
"Middle school has such a special place in my heart and I'm thrilled to begin this new journey alongside my Berry Middle School family," Tibbs said.

Tibbs will work alongside other Berry administrators, teachers and staff on issues including curriculum, discipline, parent meetings, large-scale school events planning and more.
Tibbs' history with Hoover City Schools goes way back, having student-taught at Berry Middle and Green Valley Elementary schools. She holds degrees from both the University of Alabama and UAB. She's a huge Crimson Tide fan – and also enjoys reading, travelling, running and hiking.
Tonya Rozell joins the Simmons Middle School administrative team as its newest addition. Rozell will be working alongside Principal Mr. Brian Cain, assistant principal Mr. Kevin Erwin and Simmons' Faculty and Staff to carry out the school's vision for student achievement: "Doing Whatever It Takes..."
"I have been in education for 21 years. Through the years, students' learning styles, educational philosophies, and technological advances have changed significantly. To me, however, the goal remains the same - to equip children with skills they need to thrive in a global society," Rozell said.
Rozell most recently was a language arts teacher at Mountain Brook High School (15 years). Prior to that, she taught in Shelby County Schools and Birmingham City Schools. In Birmingham, she was named the district's "Secondary Teacher of the Year (1995-96)."
"Having spent the past fifteen years in Mountain Brook City Schools, the professional development opportunities really sharpened my skills in school leadership. Joining the team at Simmons Middle School, provides me an opportunity to take what I've learned and apply those concepts to the incredible learning environment that already exists," Rozell said.
Rozell secured her undergraduate degree at the University of Alabama and her Master's of science degree in Educational Leadership from Samford University. She's a married mother of three and enjoys travel, golf and family time.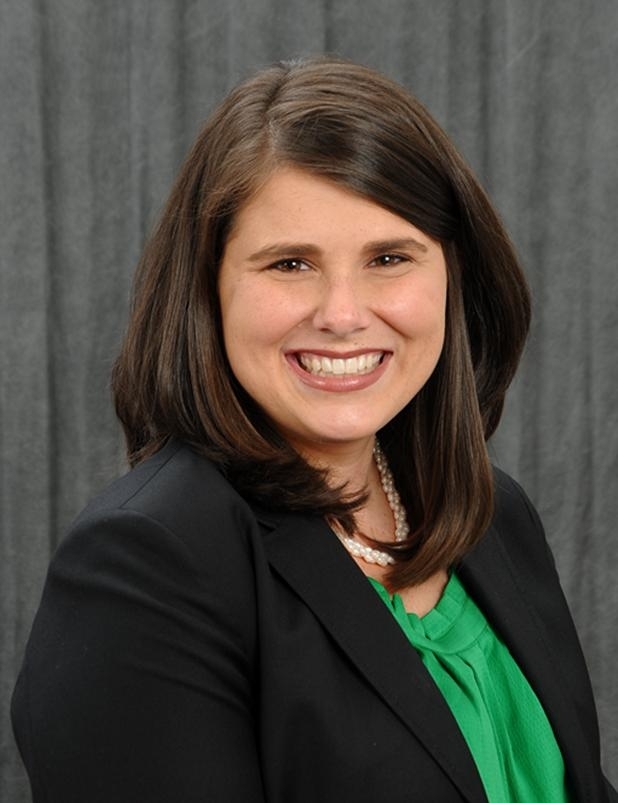 Mrs. Crystal Littlejohn joins the Bluff Park Elementary School administrative staff as assistant principal. She replaces Dr. Kara Scholl, new principal at South Shades Crest Elementary School. Littlejohn is an Alabama native who holds education degrees from both the University of Alabama and the University of Montevallo. She began her career as a classroom teacher in the Shelby County School System.
"My goal was to find a career in a school system with high expectations for student learning, which led me to Hoover. Bluff Park Elementary's sense of community and strong mission to provide an instructionally-sound environment is outstanding," Littlejohn said. "I look forward to working for the teachers, students and community of Bluff Park Elementary School."
In her role as assistant principal, Littlejohn will work in a support capacity with Principal Dr. David Fancher. She will also help provide teachers and staff with training, resources and motivation to engage student learning and provide a safe, disciplined environment for students.
Earlier this summer, Mr. Quincy Collins joined the administrative staff at R.F. Bumpus Middle School as assistant principal.
Collins' primary responsibilities will require him to work closely with RFBMS staff to ensure school-wide and district-wide consistency with curriculum implementation. This includes ensuring what's done on a daily basis connects the school's instructional practices and programs with district goals.
"I am extremely elated about joining Hoover City Schools as well as R. F. Bumpus Middle School. I consider it an honor and a privilege to serve in the capacity of assistant principal. Getting to know the faculty and staff members at Bumpus has been a pleasure. Dr. Maddox often recognizes our school community as the 'Bumpus Family' and without hesitation, I have been embraced as its newest family member by students, parents and teachers," Mr. Collins said.
Collins most recently served as a 10th, 11th and 12th grade English/Language Arts teacher at Northridge High School in Tuscaloosa. He has also held teaching positions in Montgomery in Huntsville. He holds degrees from both the University of Montevallo and Alabama A&M University.