01-15-2013 (GES) - Greystone Elementary School second graders were purring with joy January 14th when award-winning author of Pete The Cat, Eric Litwin, came to visit. The visit consisted of a musical performance by the author followed by Q&A time with students. It ended sweet with doughnuts and juice boxes - and a book signing.
How did Greystone Elementary second graders get so lucky? It all started with the Pete The Cat "Draw My Shoes!" art contest hosted by Scholastic© for students all over the country. The idea of this contest was for students to design new shoes for the children's book character, "Pete The Cat." Cole Richardson, a student in Mrs. Carol McLaughlin's class, won one of two grand prizes out of more than 28,000 entries nationwide.
Blue Horn, the art teacher at Greystone Elementary School, knew her students would enjoy this contest. Horn introduced the different lines, shapes and colors used by the illustrator, James Dean, to inspire her students. Seventy-five out of approximately 300 local-school drawings were selected and submitted for the contest. Eight-year-old Cole was very excited to learn his creation had risen above the fold.
"It was very fun!" Richardson said as he described his experience.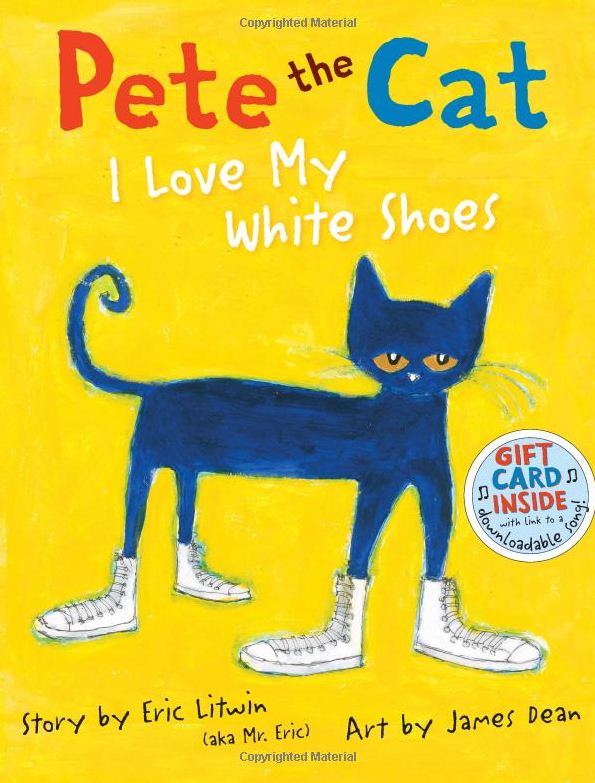 Litwin is an interactive story teller who uses his musical talents to engage literacy. Pete The Cat, his most popular series, came to life when Litwin gave the artist James Dean's drawing of the cat a song and some new white shoes. The students at Greystone loved his performance.
"They were wonderful. They were into the stories, doing the movements and signing and knew most of the words already," Litwin said. "[Childhood literacy] is really what drives me. I'm very interested in how music and interactive techniques can help literacy. I call it 'interactive literacy.'"
As a former teacher, Litwin found that interacting with his students engaged learning on a deeper level. Is he surprised at the popularity of Pete The Cat?
"Both yes and no. On the one hand I felt I knew I was onto something because the reaction to my stories had gotten so huge. Also, Pete the Cat is such a loveable character," Litwin said. "But it's also the combination of my knowledge of early literacy, children, writing and the wonderful messaging of music surrounding this character."
See more on Eric Litwin on his official website.
-Kate Morrell, HCS Intern, Office of Public Relations