01-07-2013 (HCS) - Nominations are now open for the 2013 Finley Award for Character Education. The 2013 Finley Awards Banquet will be held Thursday, March 21, at the Cahaba Grand Conference Center. That night, a senior student from each high school and an employee winner will be recognized for outstanding character, based on peer and community nominations. Please download and fill out the nomination form (PDF) on this page and return to Mrs. Louise White at the Hoover City Schools' Central Office by February 7, 2013. Mrs. White may be reached at lwhite@hoover.k12.al.us or 205.439.1015
.
Following application submissions and committee selections, student/employee winners will be announced at school-level ceremonies on February 22.
More on the Finley Committee for Character Education: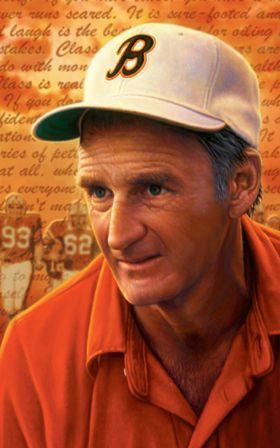 Hoover City Schools places emphasis on character development in our schools today. If character is the combined moral and ethical composition of a person, Bob Finley was without peer.

Bob Finley was an educator at W. A. Berry High School from 1963 to 1994. During that time his life was a reflection of his Christian beliefs; therefore, he became a role model for hundreds of students. With his untimely death during the summer of 1994, Coach Finley left the legacy of an exemplary character for young men and women to emulate.

Though he was often catapulted into the spotlight as a result of his position, he never sought recognition, but was always humble. Coach Finley endeared himself as a gentleman who was genuinely concerned for others, who was respectful as well as respected, and who was committed to his faith, family and professional calling.

The Finley Awards program began in 1996 as a tribute to Coach Finley's character and legacy – and as a way to recognize outstanding character found within Hoover City Schools.