09-28-2012 (DEER VALLEY) – If you need a crash course on the subject of income potential, just ask Deer Valley Elementary parent Kristin Leirer. In one year – she increased one of her school's income categories by 300%.
"[We] made more than $6,000.00 that went directly to our teachers. The best part is that there is plenty more money that we can all earn by reaching out to the community," Leirer said.
That $6,000.00 comes from a national program that doesn't always get the recognition it deserves: "Box Tops for Education" (BTE). Started in 1996, the national program helped America's schools earn more than $475 million since 1996. It's as easy as clipping Box Tops coupons from hundreds of participating products.
"You probably have many lying around now and will be surprised to see all of the products that have those little pink rectangles," Leirer said.
Leirer became hooked while looking for ways to fundraise at a low-income school at which she worked. Her aunt introduced her to the idea of BTE – and she says she's been "hooked" ever since. So much so, she and co-coordinators have been presenters at regional "Box Tops University" sessions. Leirer has even attended the National Box Tops University at headquarters in Minneapolis.
"We've just had our first collection of the school year here at Deer Valley. We earned over $1,400.00."
How does this ultimately benefit the school? BTE turns small pieces of paper in consumers' cabinets and pantries into money for schools' needs and wants. At DVES for example, teachers get to turn that money into books, supplies, technology, etc. They keep what they earn through personal or student collections. Just ask DVES teacher Krista Fehler, whose class brought in enough money last year to buy an iPad.
"This year, we have already earned $52 and our goal is to exceed last year's $500 and purchase another iPad and some apps, too," Fehler said. "This is a lot of extra hard work for the moms who coordinate these efforts, but as a teacher, I can't thank them enough."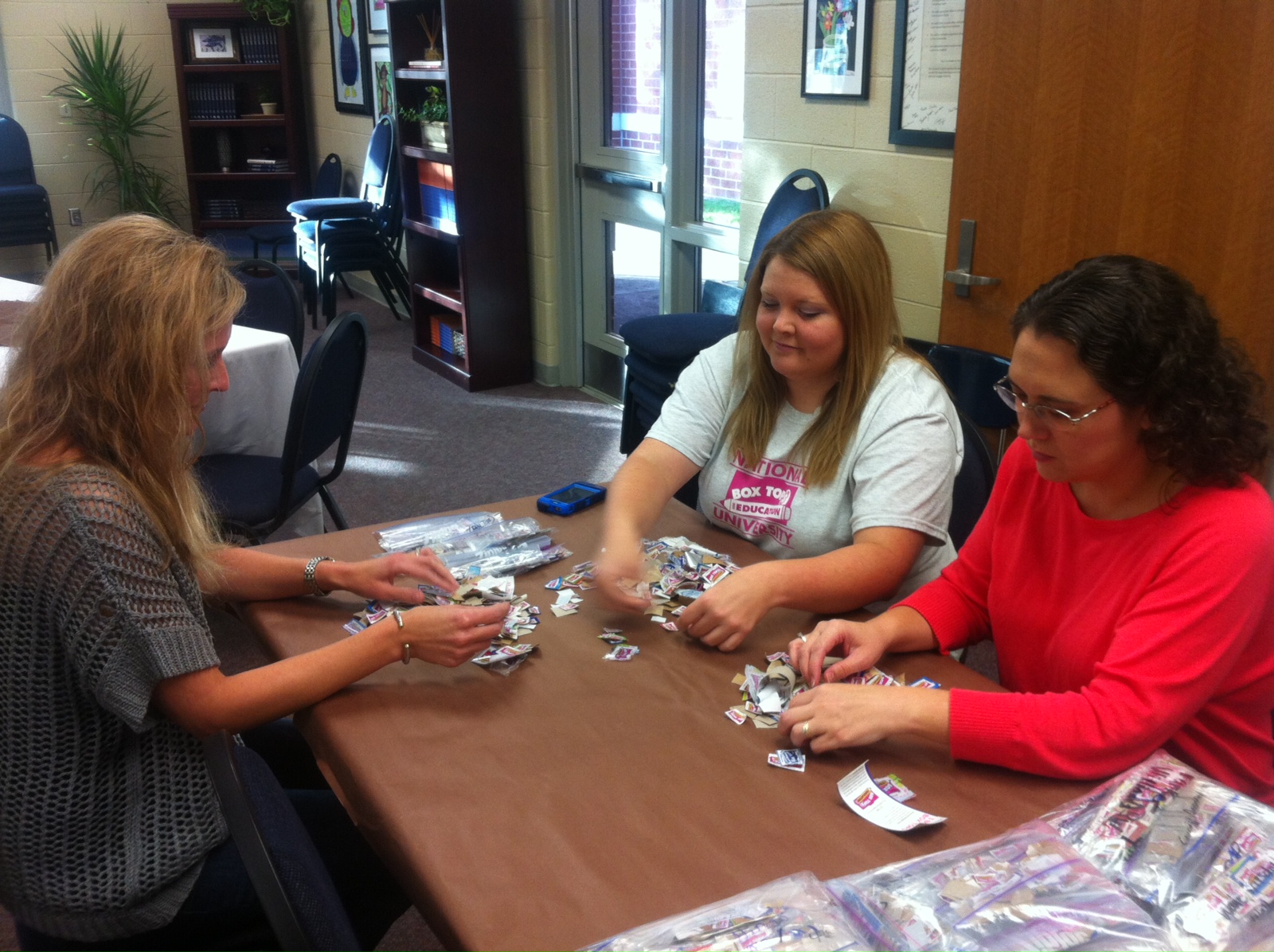 Aside from the obvious benefit of money returned to the schools, Leirer says larger, positive implications have come forth from the Box Tops for Education program. Parents who don't have time to volunteer find this an easy way to contribute, the school community communication is enhanced through dialogue about the program and students learn math skills through counting the coupons.
"Box Tops help increase the level of involvement that families have with the school. There are more conversations about school taking place in homes, grocery stores and businesses," Leirer said. "Every economic level can contribute because they are clipping from products they already have and turning the trash into cash."
To easily get started go to www.btfe.com and register to support your school. Click the "earn" tab and learn about Box Tops products, online shopping through Marketplace and contests (schools in Alabama have won up to $20,000!)
Jason Gaston/HCS Office of Public Relations/205.439.1054