5-21-2012 (HCS) – Three major outdoor projects have made their debut in recent weeks across the district, highlighting the increasingly important indoor-outdoor learning connection.
GREYSTONE ELEMENTARY
Fifth grade teacher Mr. Wayne Roberson has spearheaded a unique water project outside the doors of Greystone Elementary which has drawn huge interest and support this spring. Labeled as an "Aquatics Studies Center", the new area was officially dedicated May 4. The Aquatics Studies Center augments the existing Greystone Outdoor Classroom natural habitat area. The center isn't just for aesthetics; an 1,100-gallon cistern will catch rainwater from Greystone Elementary's roof for the purpose of watering the habitat's plants. Amazingly, the pond was built in one day with the help of the 3rd, 4th and 5th grade students at Greystone Elementary working alongside volunteers from the Inverness TJ Maxx Store, Hoover firefighters from Station #8 and Greystone parents. Additionally, Mr. Doyle Keasel, a representative from the Auburn Extension Service and Alabama Wildlife Federation, provided expertise in constructing the pond. A $10,000 community grant from CAWACO made this entire project possible. The "plugging in" ceremony for the pond was held on May 10 with all Greystone students, teachers, and administrators attending. See more photos here.

RIVERCHASE ELEMENTARY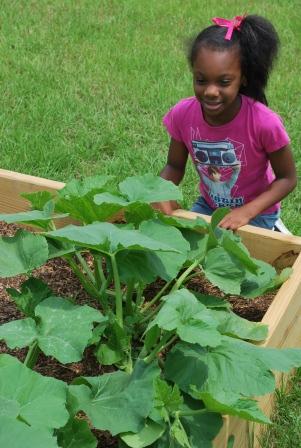 Home Depot has been a major partner in Riverchase Elementary's outdoor classroom. Over the past few months, the home improvement store has worked with parents to turn dirt into an actual classroom area complete with a chalkboard, benches and a floor comprised of concrete pavers. Mr. Garrett Rogers' 3rd grade class and Ms. LaRue Fredrick's 2nd grade class have joined efforts to plant herbs, vegetables and fruit – including basil, thyme, cilantro, strawberries, cantaloupe, tomatoes and bell peppers. The plants rest in shallow beds, which outlines the outdoor classroom and will be used for cooking at Riverchase Elementary. Mrs. Summer Dempster's class has also been instrumental in the planting of pumpkins. Future plans call for a butterfly garden to be incorporated into one of the beds and collaboration with 5th grade classes to plant new items including zucchini, wildflowers and beans. See more photos here.





SOUTH SHADES CREST ELEMENTARY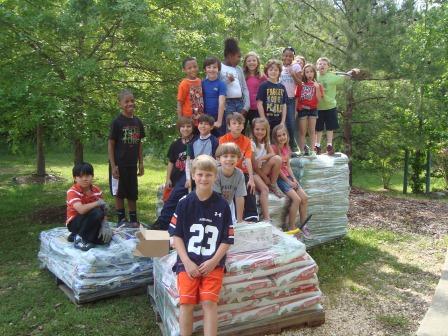 Mrs. Jodi Tofani's 3rd class class embarked on a "Spark for Change" project which, among other things, sought to improve South Shades Crest's current ecosite – which was overgrown with weeds. According to Tofani, the students did all the work – measuring needed soil/manure/mulch, calculating costs and time expenditures. The entire 3rd grade was included in this project. A garden committee of around thirty families has committed to maintaining the South Shades Crest ecosite over the extended summer. See more photos here.