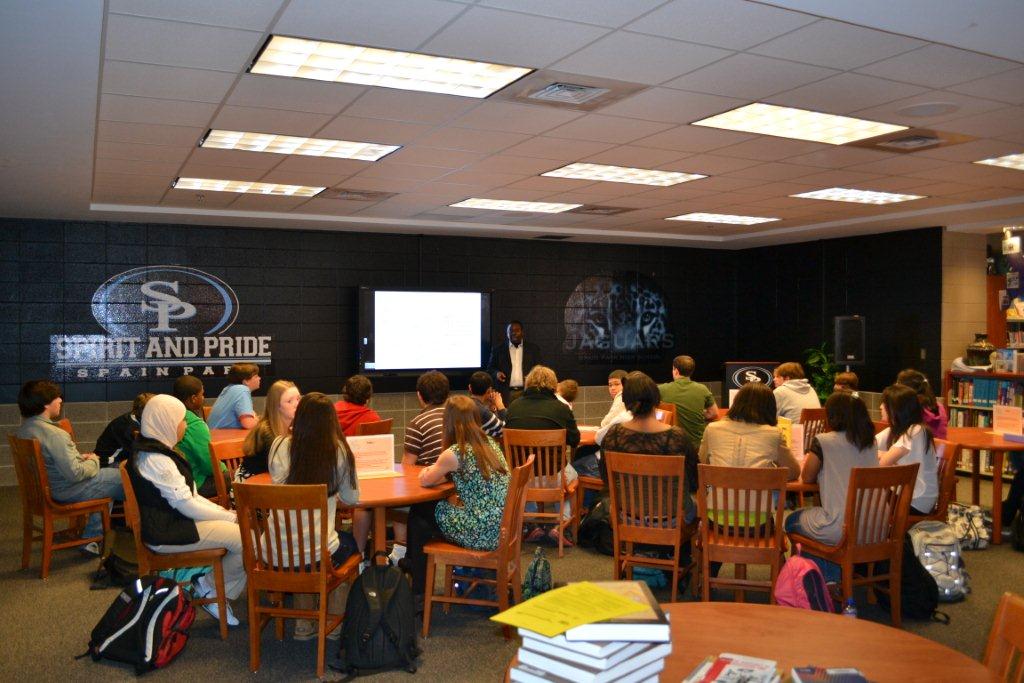 HOOVER — With the help of dedicated world history teachers, Spain Park's ninth graders are learning just as much about the present as they are about the past.
Students in ninth grade world history courses learn about 19th and early 20th century European imperialism and colonialism and its effect on Africa.
However, sometimes those lessons were lost on the students — which meant world history teachers Marty Smisson and Libby Day, along with librarian Marnie Utz, needed to find another way to make history come alive.
"They see Africa on TV and they think it's all lions and tigers," Day said.
The three brainstormed various activities, such as bringing in African natives who live in the Hoover community to speak to the students. They also had students listen to the Kanye West song, "Diamonds from Sierra Leone," view videos of African children mining diamonds and see photos and documents about the diamond mines.
The students will also read the book, "A Long Way Gone," Ishmael Beah's account of his experience as a child soldier in Sierra Leone.
See more from The Shelby County Reporter here.