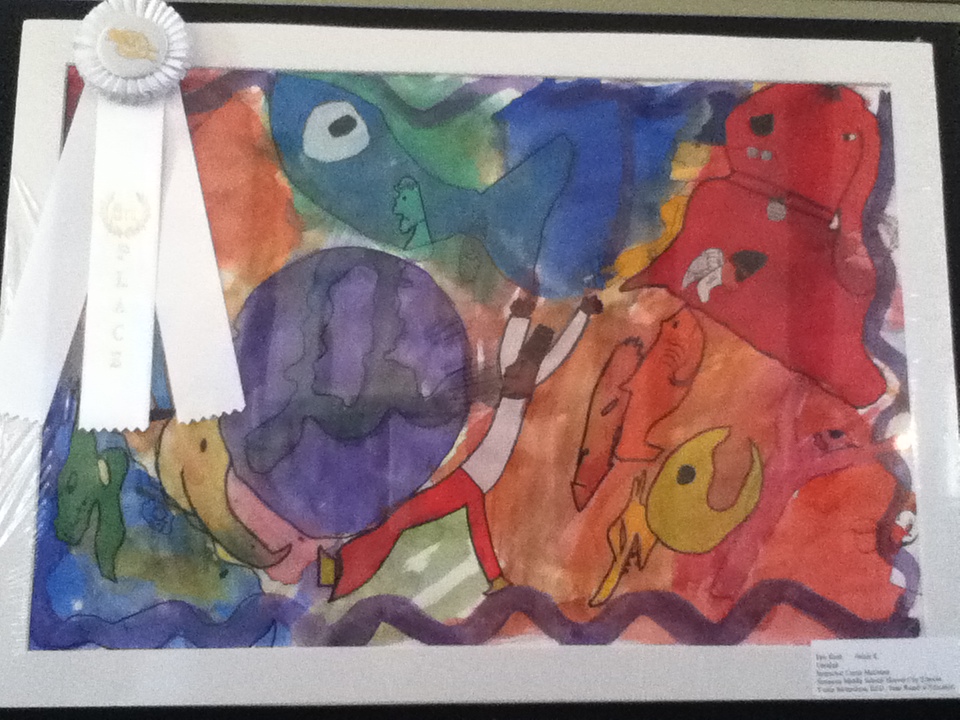 (HCS) – Young artists across Hoover City Schools have been recognized for their outstanding talents, as demonstrated by their respectable finishes in the 2012 State Superintendent's Visual Arts Competition.
For the second year in a row, Hoover City Schools has captured first place in a division. For 2012, 1st place in the 11th-12th Grade Division goes to Annabelle DeCamillis of Spain Park High School. Her painting depicts a Wal-Mart worker. DeCamillis' teacher is Cindy Childers.
Third place in the 7th-8th Grade Division goes to Eric Kidd of Simmons Middle School. His piece revolves around abstract art. Kidd's teacher is Carrie McGrann.
Both pieces are now on display at the Alabama State Capitol in Montgomery. The State Superintendent's Visual Arts Exhibit is open to the public until noon Feb. 24, during State Capitol hours: Monday - Friday, 8 a.m. - 5 p.m. and Saturday, 9 a.m. - 4 p.m. (Closed on holidays).
For more information, contact Carolyn Townsend, Education Specialist, Curriculum and Instruction, at 334-242-8082 or ctownsend@alsde.edu .