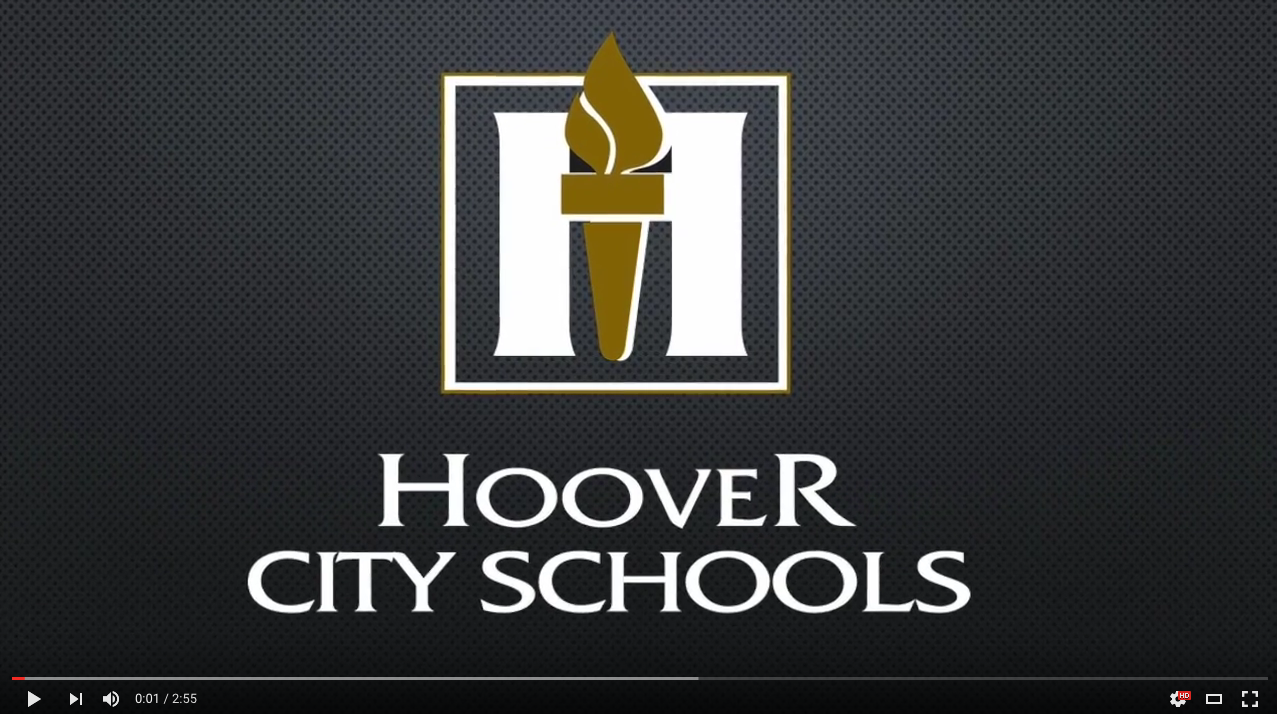 Superintendent's Video Message

Dear Hoover City Schools Family,
I am pleased to share the decision issued today by the Court regarding the HCS Proposed Rezoning Plan. The Court has preliminarily approved the proposed rezoning plan but is withholding final approval pending additional work from the school district, the United States Department of Justice (DOJ) and the Legal Defense and Educational Fund (LDF). Hoover City Schools will NOT implement the proposed rezoning plan for 2016-2017.
The school district will develop a comprehensive plan in collaboration with the DOJ and LDF that demonstrates a path toward unitary status. The plan will address not only student assignment, but all the factors that must be satisfied to achieve unitary status. The time invested this year in the proposed rezoning plan has been well spent and has given us an important framework from which to continue our progress. Please know how valuable your input has been.
In August 2016, when we return from summer vacation, the student attendance zones will remain the same as 2015-2016. During this upcoming school year, we will continue our work on rezoning and continue our focus on all children. We will keep our community fully informed regarding our progress. At this time, let's acknowledge the progress already made, accept that the proposed rezoning plan will NOT be implemented in August 2016, and continue our work toward unitary status.
Thank you for your input, patience, and commitment to Hoover City Schools.
Congratulations to all of our students for a year of academic progress, and especially, to the Class of 2016!

Sincerely,

Dr. Kathy L. Murphy
Superintendent


MENSAJE DE VIDEO DEL SUPERINTENDENTE
Estimada Familia de las Escuelas de la Cuidad de Hoover,
Tengo el placer de compartir la decisión emitida hoy por la Corte con respecto de la Propuesta del Plan de Reordenamiento de las escuelas de Hoover (HCS). El Tribunal ha aprobado preliminarmente el plan de rezonificación propuesto, pero está reteniendo la aprobación final esperando un trabajo adicional del distrito escolar, los Estados Unidos Departamento de Justicia (DOJ) y el Fondo para la Defensa Legal y la Educación (LDF). Hoover City Schools NO implementará el plan de rezonificación propuesto para 2016-2017.

El distrito escolar desarrollará un plan integral con la colaboración del Departamento de Justicia y LDF que demuestra un camino hacia el estado unitario. El plan abordará no sólo la asignación de estudiantes, pero todos los factores que se deben satisfacer para alcanzar la condición unitaria. El tiempo invertido este año en el plan de rezonificación propuesta ha sido bien gastado y nos ha dado un importante marco de partida para continuar nuestro progreso.
En agosto de 2016, cuando volvemos de las vacaciones de verano, las zonas de asistencia del estudiante seguirá siendo el mismo que en el año 2015-2016 . Durante el año escolar que entra, continuaremos nuestro trabajo en la rezonificación y continuaremos nuestro enfoque en todos los niños. Vamos a mantener nuestra comunidad totalmente informados sobre nuestro progreso. En este momento, vamos a reconocer los progresos ya realizados, aceptar que el plan de rezonificación propuesta no se llevará a cabo en agosto de 2016, y continuar nuestro trabajo para obtener el nivel unitario.
Gracias por su colaboración, paciencia y compromiso de Hoover City Schools. Felicidades a todos nuestros estudiantes para un año académico de progreso, y en especial, a la clase de 2016!

Sinceramente,
Dr. Kathy L. Murphy