13-Nov-13 (HCS) – Jerome Burkes, Nell Skelton and Charles Crowder have been announced as finalists for the Hoover City Schools 2013 Employee of the Year award.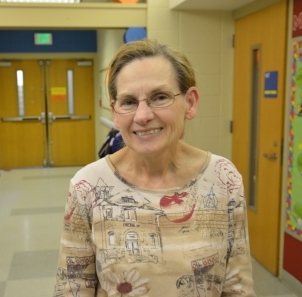 Among these finalists, Nell Skelton's career with Hoover City Schools has spanned the longest. She joined the school system in 1993 as an after-school worker at the Bluff Park Community School. From there, she left for a position at Gwin Elementary School where she ran the health room. Around 2005, she landed her current position – preschool instructional support aide at Trace Crossings Elementary School. In the role, Skelton helps children ages 3-4 learn early life skills including talking, manners, sharing – even potty training.
"I just love the kids and seeing their daily progress, such as learning to use words properly instead of pointing. The hugs each morning are amazing, too," Skelton said.
Skelton is a South Carolina native who has been married 42 years. She and her husband have three daughters and five grandchildren.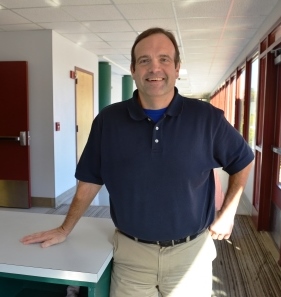 Finalist Charles Crowder is a familiar face around the system. He started his stint with HCS in 2000, as a special education instructional support aide at Hoover High School. From there, he travelled across town for a similar position at Spain Park High School, before accepting a position at Crossroads School. At Crossroads, Crowder serves the faculty and staff as an instructional support aide, helping teachers carry out individualized education plans for specific students. He also serves as a tutor in subject areas including math and English.
"Helping students is a good feeling, especially seeing them master a topic they've not mastered before," Crowder said. "The people at Crossroads are what make the school. This school is like family and we all get along pretty well."
Crowder is a Hoover native, and is an alumnus of both W.A. Berry High School and UAB.
Of the three finalists, Jerome Burkes is the newest addition to Hoover City Schools. He came to Hoover in 2006 as head custodian at Simmons Middle School. In this capacity, Burkes leads other custodians working to maintain the safety and cleanliness of the school.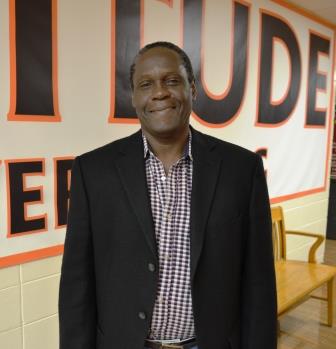 "It's very enjoyable. The administrators have allowed me the freedom to encourage the kids and help instill values and morals in them," Burkes said. "[Former principal] Mrs. [Carol] Barber created a family-type atmosphere here that [current principal] Mr. [Brian] Cain has continued. Everybody at Simmons supports one another and gets along extremely well."
Burkes is a native of Birmingham. He and his wife have seven kids and nine grandchildren. He has ran 35 Vulcan 10K races and countless marathons. In the 1960s, he was a Foot Soldier in Birmingham's Civil Rights Movement – and even had the opportunity to meet Martin Luther King, Jr.
Hoover City Schools Employee of the Year will be announced Thursday, November 21, 2013 at the Hoover Area Chamber of Commerce Luncheon.