05-08-2013 (DVES) - This spring is very special for Mrs. Suzanne Dunbar's fourth graders. They have published the very first novel written by Deer Valley students. Inspired by the 2012 Summer Olympics and Paralympics, the novel, Silver, Gold and Amber is an entertaining and inspirational novel about an athletic fourth grade girl who loves to play sports. Led by their teacher, Suzanne Dunbar, students began the year by gathering information and doing research on Paralympians. They read many books and articles, invited people to come to their classroom for interviews, and went on two important field trips. In January, students worked in teams to write different parts of the novel. The students said that one of the hardest parts was working together to come up with and edit ideas that everyone could agree on. In addition to working on the novel during class time, students also worked during recess and after school.
In October, the students visited the Lakeshore Foundation in Homewood, Alabama. Mr. Damian Veazey, Associate Director of Communications, led the children on a tour of the facilities which include basketball courts and an Olympic size swimming pool. Student Roba Mohammed said that her two favorite people she met were Aimee Bruder and Mary Allison Milford.
"They were very nice and they taught us a lot about how they help others," Roba said.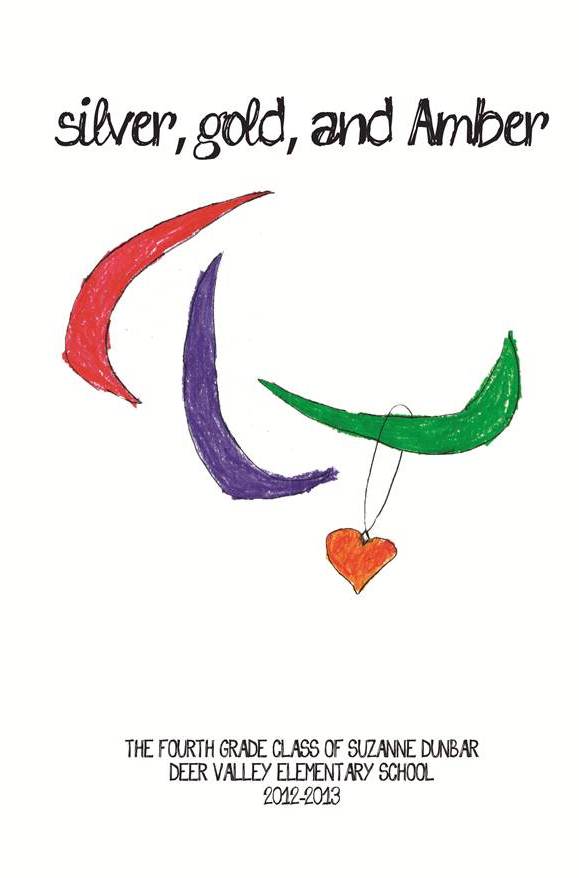 Aimee is a Paralympic swimmer who has Cerebral Palsy and Mary Allison Milford plays wheelchair basketball. They had already interviewed Mary Allison in the classroom, so students were excited to see her again and to be able to watch her perform basketball tricks. Later in the year, some of the students returned to Lakeshore to watch Miss Milford coach one of her children's wheelchair basketball teams. The students had decided that wheelchair basketball would play a role in their book and their teacher explained to them that authors can only write about what they know through observation and research. In addition to observing the team practice at Lakeshore, the students spent many hours watching wheelchair basketball on YouTube.
During the research process, one of the things the class enjoyed most was hearing and reading stories about people doing things the students never thought they could do.
"Their stories tell us that we also can do things we never thought were possible." One of the survival stories was told by one of their own classmates. Emily Knerr spent most her first and second grade years in and out of Children's of Alabama after she was diagnosed with cancer. She was able to share her insights with her classmates to help them understand what the main character was going through and what it is like to be a patient at Children's of Alabama. Emily designed the book's cover and worked with classmates on writing chapters three, four and seven.
"The writing was my favorite part. I think it was easier to write about that (the main character's sickness) because I know what it's like," Knerr said.
Last week students went on a field trip to see their books being made at Southern Book Publishing. Jacob Donald and Shariq Alam both enjoyed watching the printing press and other machines that are used in the manufacturing process. Jacob commented that it was neat watching how they glued the cover on the book while Shariq enjoyed watching how the pages are cut. They can't wait for the book signing on May 8th at Barnes and Noble and say that all the hard work has paid off. The books will be sold in the Deer Valley lobby each morning, May 10-17. Anyone can contact Mrs. Dunbar about buying a book at sdunbar@hoover.k12.al.us
Classes across Hoover have traditions of writing novels. This novel will be the 26th novel published by a Hoover class since the first novel was published in 1994. Mrs. Dunbar went to the novel process workshop this past summer led by Gwin teacher, Roz Morris. Silver, Gold and Amber is both Mrs. Dunbar's first class novel and Deer Valley's first published novel.
-Betty Wilson and Suzanne Dunbar